Dream it. Believe it. Build it.
Don't wait for opportunity. Create it.
The key to success is to focus on goals, not obstacles.
United we stand, divided we fall.
WELCOME TO THE WEBSITE OF DORIS
Doris International S.r.l, is a commercial company based in northern Italy. Our offices are located in Brescia in the heart of the industrial zone of Italy close to the major manufacturer facilities and International Airports.
We are in the business of Engineering & Procurement of Process Plants, Infrastructure Projects, Chemical, Fertilizer, Oil & Gas, Petrochemicals, Providing of Railway
Equipment, Power Projects using Clean Technologies with a mission to Achieve Recognition and Growth through Customer Satisfaction.
Our outlook is global and the world is our marketplace.
Our moral integrity, the respect for environment and for the communities involved in our projects make these results even more outstanding and us even more proud of them.
The initial team has been continuously integrated with young and talented engineers and the resulting structure is a dynamic organization with a full and friendly command of the new engineering technologies and working methods.
Without the passion, integrity and reliability of our personnel, we would have never gone this far.
Just like the very first days, we still have strong ambitions for our future and we see the pathway to success in front of us.
Strong leadership, efficient growth, innovation and agility continue to be important success factors in a volatile global environment. we help executives identify and assess possibilities to select the strategy with the strongest potential to target and deliver values.
Being a Primary Company means to us the possibility to guarantee the best performance in terms of safety during works execution, to support the sustainable earnings growth and to  uarantee the satisfaction of our customers.
Integrity, Passion, Protection of the Environment are the core values that our people keep  onstantly in mind in the application of the most advanced Engineering solutions for the energy sector.
Our project approach is to accurately identify specific client's needs, giving added value to the work, improving the resources and the transfer of knowledge and experiences.
We are committed to helping forward-thinking organizations position sustainability as a key lever to long-term success and ultimately, high performance. We help organizations leverage their assets and capabilities to drive innovation and profitable growth while striving for a positive economic, environmental and social impact.
We are committed to build strong relationships with our Clients, Suppliers and Partners, based on integrity, respect and mutual trust.
Our motto is "Win-Win Situation". The observance of these principles is our competitive  dvantage and the sound basis of our success.
ENGINEERING SERVICIES
We are capable of providing a wide range of engineering solutions and services through international, reputable and  well known engineering companies:
Conceptual, Front-End Studies and Master Plan
Cost Estimating, Economic and Financial Studies
Feasibilities and Project Studies Validation
Site Studies
Licensor Selection and Process Integration
Basic Engineering Design (BED)
Front-End Engineering Design (FEED)
Detailed Engineering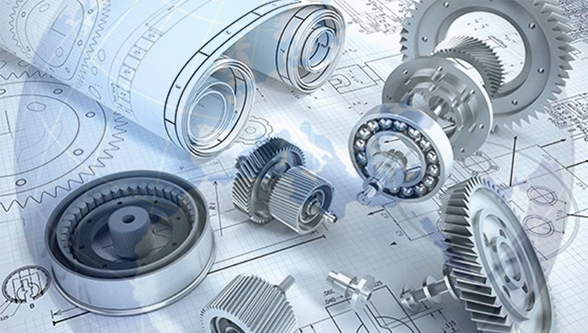 PROCUREMENT SERVICES
Our procurement specialists have more than ten years of experience and understand the complexities involved in selecting appropriate suppliers for our clients projects. We have established a database of international, reputable and  well known suppliers around the world.
Through longstanding global alliances and networks, we are able to efficiently source anything our clients require from highly trusted sources. Our partnerships allow us to achieve the ideal purchase: targeting value, product quality, and an optimal logistics solution to save time and money.
Additionally our agile operating model is capable of adjusting to variations in project size and workload to achieve cost savings to our clients.
We effectively manage the procurement of global projects large and small, creating top-to-bottom consistency throughout the entire logistics, delivery and installation process.